Epson Stylus Pro GS6000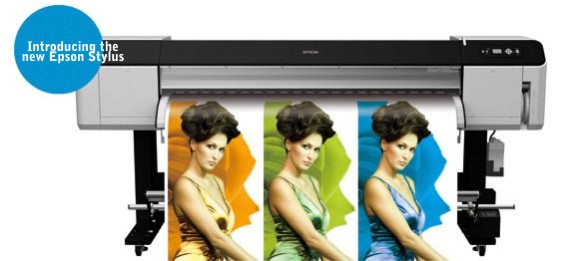 Quality, productivity and an eco-friendly solvent performance....the Epson Stylus Pro GS6000 is a revolutionary new high-quality 64" solvent ink printer for signage, photographic and fine art reproduction and much more. Boasting an exceptionally wide color gamut and true photographic image quality, it offers high-productivity printing and an eco-friendly solvent performance.
Projects like banners and displays, POPs, environmental graphics, flags and many other applications are processed with ease. Options for fabrication include pole pockets, hems, seaming, reinforcing, and grommets.
Precision Color has realized a great opportunity in outdoor advertising graphics, and with the numerous ad-agency contacts, the company has been able to secure many accounts for their new venture. Precision Color produces various outdoor applications, such as, banner-vinyls, vehicle wraps, bus-stop shelter graphics, and taxi-top displays. Ultimately, the outdoor advertising campaign has become one of the company's strongest suits.