LightJet 500XL Super-wide Format Photo Laser Printer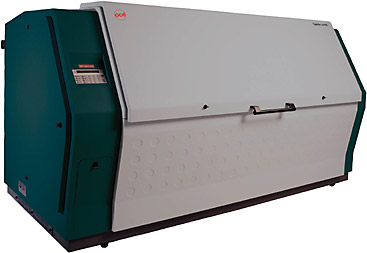 Now you can go even wider and still maintain the same brilliant quality and exceptional detail you've come to expect from LightJet products. No other photo printer can match its performance, quality, price... or its size!
Based on the award-winning imaging system of our LightJet 430 wide format digital photo printer, the new LightJet® 500XL is extremely fast, and the ideal solution for visuals that need to go super-wide and digital.
LightJet® 500XL prints are ideal for oversized applications where seaming is not desired, such as backlit graphics, trade show displays, POPs, and posters.
LightJet 500XL Features
*Super-wide digital photographic imaging, up to 72"W x 120"H
*Superior backlit images for airports, advertising, POPs and entertainment graphics
*High productivity for multiple prints and fast turnaround projects
*Exceptional quality
*Color consistency makes trade show graphics easy
*Supports photo media from Agfa, Fuji, Ilford and Kodak, some of which carries manufacturer's guarantee of archival quality that is colorfast for 50 to 100 years