Super-Wide & Wide Digital Format Printing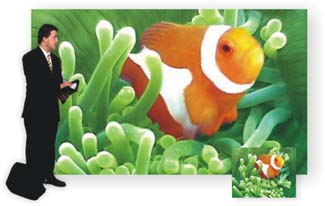 Our digital format printing and digital technology just got newer with our super-wide, full-color photographic images produced on the LightJet 500XL. These super-wide prints are a powerful visual marketing tool that can be produced easily, quickly and affordably at Precision Color.
When color is critical for a campaign, the LightJet® 500XL prints are ideal for POPs, posters, as well as oversized applications where seaming is not desired, such as backlit graphics and tradeshow displays.
The only limitation will be your imagination.