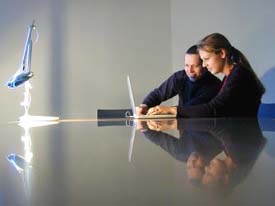 KNOWING THE DIGITAL LANGUAGE
One of the most important parts of digital printing is the ability to know and to speak the language. Precision Color understands that the world of computers and print technology can be rather intimidating. You could even possibly run the risk of losing a customer if you can't "speak the language". After all, we all had to start somewhere.
In this section we have collected several resources and have posted them here to help you feel comfortable about speaking our language.
Feel free to browse through some of our frequently asked questions, Glossary of Terms, Quick References and if you don't find the answer please feel free to ask.